The September 2012 Brisbane SEO meetup session was inspired by the question
"Why are we so dependent on Google ?"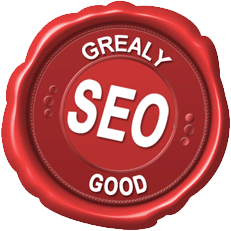 The obvious answers is : Because 94% of Australians use Google to search the web. However, another valid answer which got quite a lot of attention is "We aren't".  The point here is, that although Google is clearly very important for  many site owners to generate traffic from Search… there are plenty of other ways – not necessarily search related that we could 9and should) be using to get visitors to our websites.
Stephen Grealy (from Grealy Good SEO) presented this session and detailed a range of different (not necessarily Google related) activities which site owners should be using to help generate traffic.  Obviously the techniques used will be dependent on the niche, the products/services you are promoting, and where your target market "hang out" but many of the activities would be relevant to most site owners.

Stephen provided a detailed case study on a Molecular Food Kits website which was launched in July 2012 and through a variety of techniques, generated 10s of thousands of dollars in sales – before it even started to show up in Google rankings.
Some VERY important points raised were – "Don't wait for Google" and "Treat you website as an online business, NOT just a website online".
Outlined below are bullet points which highlight some of the suggested activities for improving your sites traffic and sales.
Implement SEO Fundamentals (but don't just wait for the traffic to come)
Implement basic (relevant) link building
Use Webmaster Tools and pay attention to what it says
Know your Competitors – and interact with them
Know your Target Market – and engage with them (particularly social media)
Traditional marketing should NOT be ignored (if that is where your market is)
Youtube
Ebay
Facebook
Attendees of this event will receive a link to the full slide pack…. If you'd like to learn more about optimising your own website, building traffic and growing your business online, make sure you come along to the Next Brisbane SEO event