For the August 2011 SEO Brisbane Meetup we held a roundtable session where everyone got to highlight some of their favourite SEO Tools.  I've collated below a list of most (but not all) of these tools.  If you wanted a full list you should have come along to the SEO Meetup :-).
Note: not all of the tools listed here are necessarily tried and tested  – although most are tools widely used by SEO Professionals, there are also others which were suggested at the meetup that have been included here for completeness. 
We attempted to group various tools into different categories (although some tools do belong in multiple categories).  We've not of course been able to go into much detail here about how to use any of these tools but may (if there is enough interest) cover some of these SEO tools in detail at future SEO Meetups.  Most of the tools listed below are free, some are paid, and many of the paid services also offer a free (cut down) version of the tool as well.
If there are any other SEO tools that you use and would  like to contribute, please feel free to leave a comment.
Keyword Analysis Tools
Interestingly many of the "traditional" Keyword Tools used by SEO Pros (such as Wordstream, Keyword Discovery and Wordtracker) were felt to be of limited use to most attendees – although they can be very useful for very detailed analysis, because their data is sampled, and largely USA biased, for the most part they were not considered to be useful for Australia based keyword analysis considered.
Browser Plugins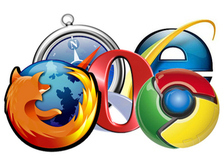 Firefox was considered to be the web browser of choice  for SEOs – largely because of it's plugin capabilities , with other browsers (Internet Explorer, Chrome, Safari, Flock etc) mainly only used for compatibility testing.
WordPress Plugins
With WordPress becoming increasingly important as a blogging platform / Content management System (CMS) we felt that we simply had to inlcude some of the many SEO related plugins for WordPress
 Analytics Tools
Pretty much the ONLY tool discussed was of course Google Analytics.  Way too much about this tool to cover here, but it is likely to be the topic of a future Meetup.
Ranking Tools
We were pretty pleased to discover that noone was particularly interested in PageRank, and that even our clients had started to get the picture that PageRank in itself is not something worth obsessing about.  However, ranking reports can be a quick and easy way to monitor the impact of SEO strategies over a period.  Many of the SEO Suite based tools (see below) offer rank tracking tools.
BackLink Tools
Conversion Optimisation Tools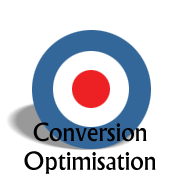 There are hundreds of specialist tools that can be used for Conversion Optimisation – here are a few that were mentioned :
SEO Tool Suites
THE Most Important SEO Tool of All ??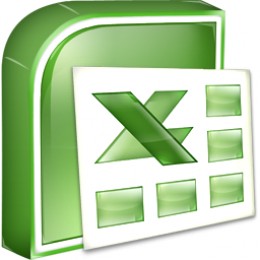 And the single most important tool for any self respecting SEO is of course…  EXCEL.  Excel is critical for Collating, Filtering, Analysing and Sorting the reams of data that most SEOs accumulate in their day to day activities.
about the author: Andy Henderson, one of the Brisbane SEO meetup organisers is a Brisbane SEO Consultant and also provides Website Training Workshops and WordPress Training/Consulting services in Brisbane and the Gold Coast.