The Brisbane SEO group meets up at the Pineapple Hotel (Kangaroo Point) on the 1st Thursday of each month.  To find out more about this group, sign up as a member, or for details of the latest scheduled events, see Brisbane SEO Meetup .
The Brisbane SEO group was originally established as a group where Brisbane based SEO (Search Engine Optimisation) professionals could catch up socially, talk about the latest developments in SEO, share ideas, strategies and tactics, and have a laugh about the crazy things our clients wanted us to do…
We have been very pleased to see, that as the awareness of (and interest in) Search Engine Optimisation has increased within the general community, that the group has evolved to include web designers, web developers, entrepreneurs and business and website owners.  Group members have a wide variety of knowledge and experience in SEO, from absolute beginners wanting to learn what SEO is, through to experienced SEO professionals who are keen to share their knowledge and experience.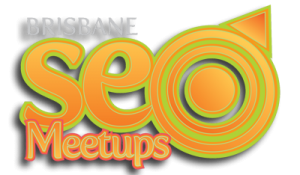 Unlike many "business networking" oriented groups, whose main purpose often seem to be focused on pushing sales, the primary goal of the Brisbane SEO group is to share knowledge and experiences about Search Engine Optimisation.  We feel that by educating and helping people with their SEO queries, relationships and friendships will be formed, which may naturally lead to referrals and requests for consulting services.
Brisbane SEO Organisers
Brief Bios of the current Brisbane SEO Organisers are provided below.
Andy Henderson (Search Engine Optimiser)
Andy is a professional SEO, who runs his own consulting business (WebConsulting SEO) and is associated with a number of other online businesses and services (including WordPress Training Australia, In a Day Hands on Training Workshops, and SpaceOut).  Andy has a technical / programming background and has been involved in web design/development since the early 1990s.
He specialises in SEO Consulting, Analytics, Conversion Optimisation and WordPress Training, and feels it is important for SEOs to educate and teach their clients at every opportunity.